I had a real life cloud crisis moment occur this week. Fortunately some wise choices prevented disaster. The crisis was in my business but I will bridge the gap to personal very directly. This experience cemented my belief that my current cloud data strategy is correct. More importantly I stressed the system and it worked. We use Spanning Backup for business AND personal cloud backups. I could not be more pleased. Skip to the bottom if you just want the punchline.
The Background:
Last year we were working for a customer converting an internal purchasing application to a current technology stack. The old app was written in Delphi over the course of roughly 15 years by a single developer. The app was not bad but had the normal warts present in such an application that was developed in isolation by a single individual. We took the project down the field and completed roughly 80% of the work. We then transferred the project back to the internal development team last November. At that point we mothballed the project and were in a mode of supporting the internal team on the conversion.
A couple of weeks ago we were asked to pick the app back up and finish it. Our workflow allows us to do this and we had all the work defined in our systems. We simply turned the project back on in our cloud systems (Drive, JIRA, BeeBole, BitBucket) and got back to work. Painless process.
The Crisis: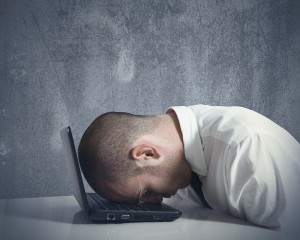 We work hard to ship all of our active projects on a weekly basis. This commitment keeps us moving forward rapidly and working on items that mean something to the customer. After the second week we went to ship and the customer-shared folder was missing. This folder included all the weekly deliveries from 2013, the supporting docs the customer provided to us and the snapshot of the source as of our pausing the project in November. An aggressive search proved fruitless. The loss of this data damaged our ability to efficiently work on the project. The customer had provided us a lot of valuable insight as well as some supporting code from their backend systems.
I was very concerned.
The Solution:
Having spent my career in IT I knew that going to the backups for the data was a crapshoot at best. Backups are notoriously flaky and it appeared the folder had been deleted back in November when we paused the project. It could have been me or possibly the tech lead on the project or the customer. We will never know.
In 5 minutes the folder was restored from an incremental backup from November 20, 2013. This sounds anticlimactic but I was thrilled and impressed. Backups working as advertised are rare and a very big deal. I only had to do the following:
Open Spanning's console
Select the checkbox to search All Backups
Search for the folder by keyword
Click restore
Best restore experience I have had ever, no contest. To understand my thrill you need to realize I have been working with backups since the late 1980s as a youth.
Why is this important?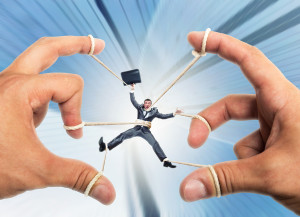 I hear from people all the time that simply trust their pictures, emails, chats, notes, videos etc. to various cloud solutions. In a very personal sense this data is much more important than a customer project. Customers come and go but your family and your experiences are yours. Understand that Facebook, Evernote, Google, Twitter, Microsoft, Apple and any number of others have outages and failures. They are not guaranteeing that your data will be secure. I know a number of people that have simply lost their content with no warning and no explanation. Google had an especially serious problem a couple of years ago when an algorithm went haywire and completely deleted thousands of accounts and all of their history. Take back control of your content and still use the cloud.
I use Spanning for my backup needs. I cannot think of anyone that would say their content is not worth $45 per year. The link I have included gives you a $5 discount, click here. This could be you, but I doubt it. This is a reliable company that provides a reliable and robust product. I use them on my Gapps domain as well as my personal Google account. They provide something even one step better: I can download a backup of all my data at any point in time. Personally I do this once a month but it keeps my pictures of kids growing up, my work product over 20+ years and other important data in my hands. I even keep multiple copies in multiple locations.
It is possible to live a cloud life and still have your data secure. I would encourage everyone to jump on and giveSpanning or something similar a shot. When those pictures from your son's graduation or your daughter's birth get deleted, you will want them back. This I can promise you.