System Administrators often find themselves caught trying to fulfill the promises and hype that come with a new system purchase. As ERP companies learned the hard way over the last twenty years, a system is only as good as its user adoption. Metrics cannot flow to management without individual users, on a consistent basis, doing their part. Those caught in this position are at the mercy of the original system designers. Fortunately there are some strategies that can help.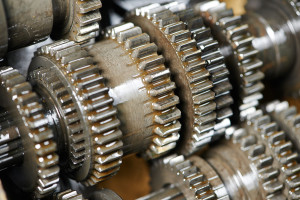 I would like to use JIRA, a project management platform from Atlassian, as an example. JIRA is one of a new generation of SaaS based, deeply configurable, business tools. I teach a class that empowers organizations to make this powerful tool their own. Reducing user friction is what I have found is the key to user adoption of a tool of this type.
Remove the clutter
An effectively designed product will present you with an incredible combination of configurable features. In the case of JIRA, you can have an almost unlimited number of:
Workflows
Fields
Issue Types
External Inputs
Outgoing Connections
When a company purchases a product with this many options, most new administrators open the floodgates to their users. Every field looks useful, and managers have a long list of things they want to track in their work. The result can be a menagerie of poorly named and organized fields that are tedious and overwhelming.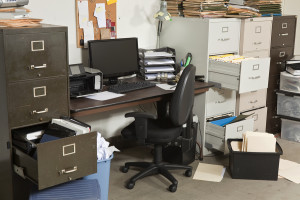 Fields are the single largest source of clutter in business apps so I will point my attack there. It is good to list out all the fields that you want. If a field is up for discussion, it must have value to some aspect of the business. There are three approaches that can be taken to reduce the number of fields presented to the user:
Present a field only at the time it will be used. If you present 50 fields at the beginning of a process, they won't all be observed and used properly. If you present fields to users only at the moment those traits appear in the process, the screen never becomes intimidating and fields are not missed or ignored.
Prioritize. Work from the key business goals backwards to the user. When you work in this direction, it will expose obsolete and non-critical fields. These can then be eliminated or put on a secondary screen.
Combine related fields into combination elements. Often a flat set of fields can be placed into a hierarchy. A hierarchy is far more approachable to a user than a flat list. Related fields are attacked together instead of needing to be found.
Relate fields to particular issue types. Just as common as fields that have no relevance, are fields that have a default value for many issue types that rarely changes.
Similar ideas can be applied to other complex work processes common in business applications.
Push your user toward action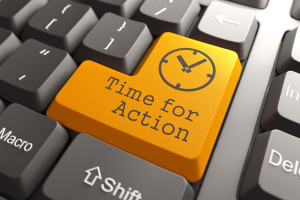 In every task within every job there is a context, and a certain set of information that is needed. System designers have learned to present the information the user needs at a particular point in the work process. There are many mechanisms in a JIRA workflow to assist with this. The most powerful is the idea of screens associated with transitions in a workflow.
In a JIRA workflow there are Statuses and Transitions, the primary building blocks of the workflow. I always describe Statuses as places of rest, with Transitions being the action of moving between those places of rest. When new administrators first build a workflow, they INEVITABLY focus on the statuses. After about the third try, they realize that transitions are where the action is, literally and figuratively.
Focusing on the transitions, or forward movement, means giving users the ability to speed up their work by making the important information available. A major caveat here: do not take away access to all the other fields and information. For example, it is common to "pop" a screen on a transition. If you do so, add a tab to the screen with quick access to all the fields and information. This will allow users to correct previous mistakes or misunderstandings without disrupting their workflow.
Business systems commonly are based around a workflow. Try to understand what moves your user forward in their daily efforts and push it forward in their view.
Focus, focus, focus
It is almost impossible to overstate the importance of this in any organization. We often preach focus in the business world but then we constantly break our workers' focus throughout the day. I have written pretty extensively about workflow design and the need for focus. Here are a couple of points.
If you have task-driven work, then always present the user with task-oriented workflow transitions and statuses. It is common for a workflow to start out being about tasks and end up being focused on deadlines and time. This confuses users and causes them to have to think harder than they should to stay focused.
Maintaining user focus is an area where user personas are quite valuable to the person configuring a system. If the administrator has a good understanding of a particular job, and can visualize what that user is going through, they will build a better system.
Listen and empower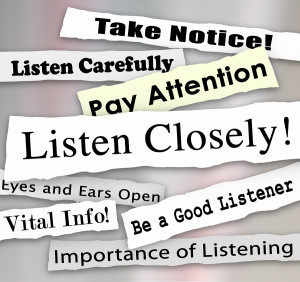 Pride of authorship can be devastating to a system. Every organization is different, and your users matter. Listen to them and iterate on your workflows. Provide a mechanism, often another JIRA project, where users can make suggestions. Ask your users to critique screens and provide feedback about ways to improve their productivity.
Erring on the side of empowerment early in a system implementation can be the difference in making or breaking system adoption. It is common to want to restrict access early on and only give access when needed. This is very frustrating to users and I have witnessed the abandonment of systems over this particular issue. Users need to get their jobs done, and they will resort to Excel to make it happen! Once they abandon using a system because of restricted access it is very difficult to turn things around.
Conclusions
The success of implementing JIRA, or other extensive business systems, is like any other endeavor. It goes better with a proactive plan that considers implications rather than reacts to them. A system is only as good as the data entered, and a user that is empowered by a system will enter far more accurate and complete information than a user that must simply comply. By using these strategies you can chart the path to system adoption rather than abandonment.